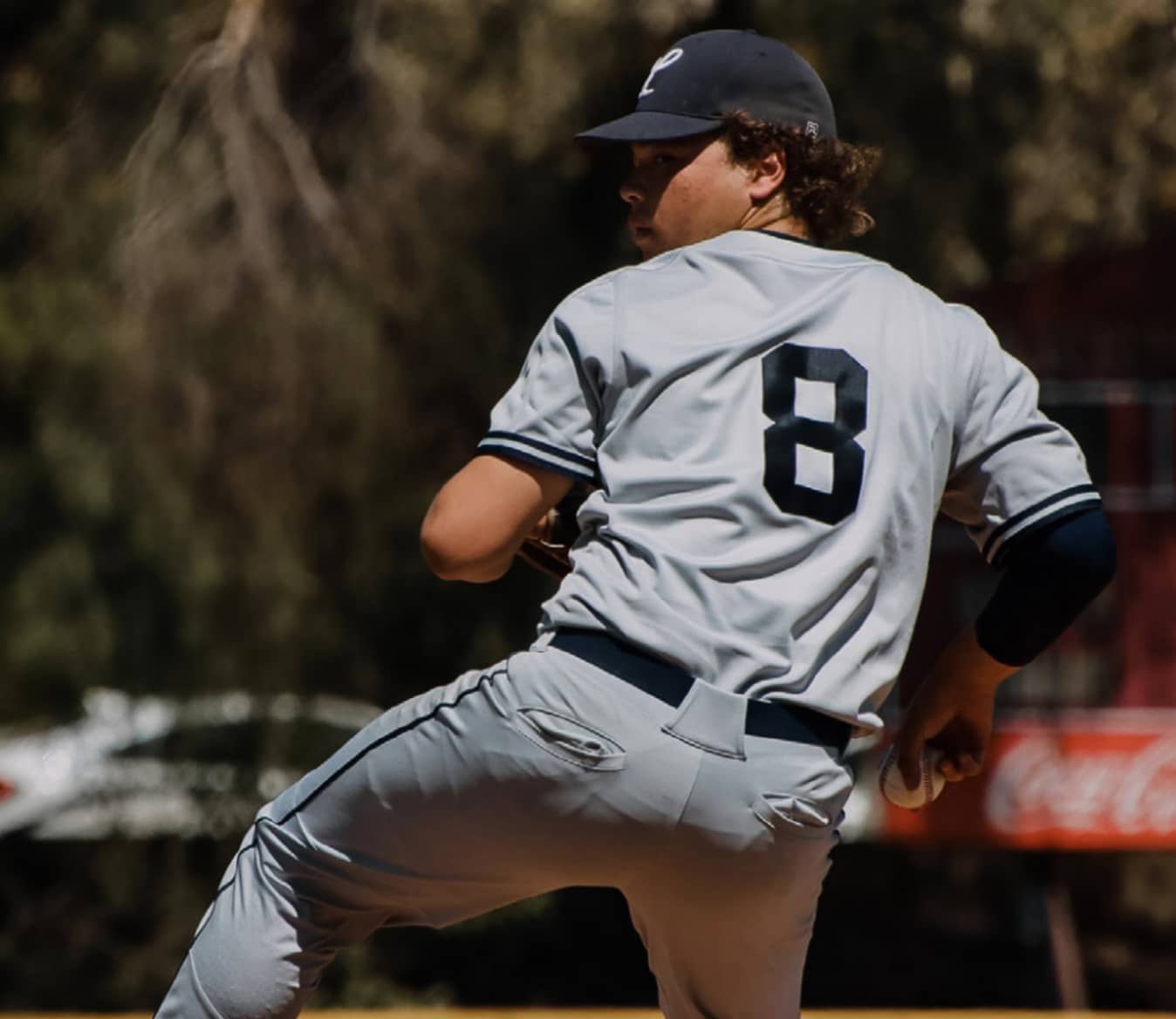 Over spring break, Ryan Times '23 was tragically struck by a train in Carlsbad while on vacation with three other students. He was remembered by many as a kid who always had a huge, happy grin on his face whenever you saw him and was always the one to bring a light, positive mood into a room.
Carol Hampson, Counseling Office Coordinator and parent to one of Ryan's friends said, "He had a certain swagger around him that made you want to watch him. His sheepish, bright smile always made you happy, and you could tell he had this confidence and attitude about him that made him so easy to be around."
Matthew Schaeffer, Director of Campus Ministry and Ryan's Kairos adult leader stated, "What stuck out the most about Ryan was his ability to be friends with everybody and anybody and connect very easily with all. He had so many different connections with so many different groups. He knew so many people other than just his baseball team, more than just the Westchester guys—he had the ability to connect with you on a personal level."
Ryan played baseball throughout his entire life. At Loyola, he was a varsity baseball team member, playing as a pitcher and third baseman.
Ryan's infectious, happy attitude brightened the days of everyone he interacted with.
Ryan grew up in Westchester, having attended St. Anastasia Catholic School before Loyola. Ryan, the youngest of four, is survived by his parents and three older sisters. Ryan's funeral will be held on May 6, 2023 at 10 a.m. It will be hosted at Loyola High School.
Q: If you could say one last thing to Ryan right here and now and he could hear it, what would you say to him?
Jesse Rueter, Ryan's counselor, said, "I'm proud of you for all the work you've put in, the strides you've made, and how much you've grown over the years. I was so proud of how he put in the work and grew."
Hampson said, "I would tell him I loved him. I would give him a big hug and tell him I loved him."
Schaeffer said, "Ryan, I hope you know how loved and treasured you are. You will hold a special place in people's hearts for a long, long time."
Fr. Billy Biegler, SJ, answered, "After re-reading Ryan's context survey, which he wrote at the beginning of the semester, one of the questions I asked was 'what kind of qualities would you like in a teacher?' And Ryan answered, 'Someone like you, Fr. Biegler' I don't know if he said it as a joke, or just to get a good grade. But I would probably say the same thing about him: 'What kind of qualities would I like in a student?' Someone like you, Ryan."
Dante Sampedro '23, Student Body President and friend of Ryan said, "I love you, Times. We miss you. I'll never forget everything you did for me. You're a presence I'll miss and a presence I'll never forget."
Ryan, we miss you. We love you. We'll never forget you. You'll always be in our hearts. Your memory will become a treasure.
Ryan in the words of those who loved him:

"He just had an energy when he walked into the room. Any group he was in, he was the glue, he kept everyone together." – Griffin Salerno '23

"He always had this positive outlook on life… he was so good at being kind to anybody. No matter how anyone treated him, he was always going to treat you how he wanted to be treated." – Nate Savarese '23

"He was just a guy who could always put a smile on someone's face. His laugh was contagious. He cared about everyone, for every single person around him. He brought so much positive energy to everyone he was around." – Dante Sampedro '23