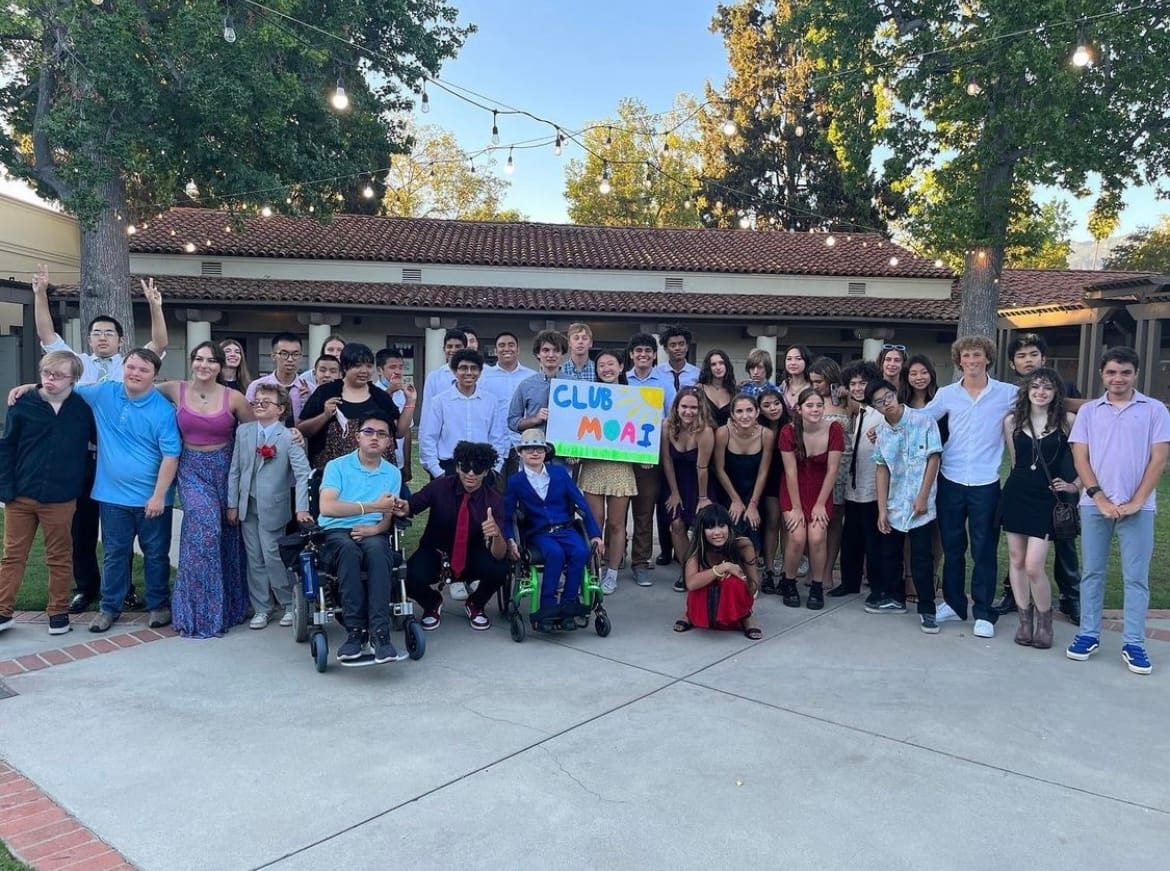 Every year, millions of kids from across the country attend summer campss. Most summer camps are jammed with fun activities such as swimming, field games, hiking and arts and crafts. However, it can be difficult for kids with special needs to attend these camps. Fortunately, Camp Moai in Pasadena creates opportunities for these kids to be able to get the full summer camp experience.
In 2019, current Loyola senior, Luke Aloe, created a club for kids with special needs called Camp Moai. This year, the club ran a summer camp for children with special needs. The camp is open to teenagers and young adults who have special needs such as autism or down syndrome. The camp had two weekly sessions this summer running from Monday, June 27 to Friday, July 1, and Monday, August 1 to Friday, August 5.
In 2021, the camp had nearly 30 counselors and 38 campers. This summer there was a huge turnout with about 60 volunteers and over 70 campers throughout the two sessions. The counselors are all high school volunteers from Loyola High School, Polytechnic School, Flintridge Prep and other Pasadena-area schools.
Aloe said that there is a lot of planning that goes into the program. Since the camp is a 501(c)(3) non-profit organization, and the two weekly sessions combined cost around $12,000, Aloe and his friends held an online fundraiser to fund the camp. The camp received financial aid from a $5,000 anonymous donation as well as other donations to reach their financial goal of $12,000. All the funds are used to cover field trips and bus rentals which allows for the camp to be completely free to all participants of any income level.
A usual camp day starts with the campers participating in either arts and crafts, kickball or the very popular Giant Jenga. After that, the whole camp takes a bus to the day's activity. Some locations included bowling, the movie theater, a dance class and a field and pool day at Polytechnic School. The campers were picked up around 3 p.m. everyday after a long day of camp fun.
The highlight of the camp, however, was when counselors went to Polytechnic School and put together a prom for the campers in the auditorium. Both counselors and the campers came decked out in their most stunning attire to dance, sing, eat pizza and have the time of their lives!
Loyola's Cubs were excellent volunteers throughout both camp sessions. The students from our community that participated in the camp were Seniors Luke Aloe, Martin Boskovich, Oliver Mass, Carlos Rodriguez, Terrence Harris, Massimo Mendoza, Zephyr Brown, Edward Kim, Sandro Rivera; Juniors Sebastian Escobar, Giovanni Valencia, Steven Prunier Herman and Sophomore Matthew Hernandez. These students did an amazing job with the volunteer work and made each day a fun and unforgettable experience.
Junior Sebastian Escobar came for both sessions and said that he would absolutely do the camp again: "I wanted to get involved with Camp Moai because I wanted to do more for others this summer. I volunteered not having any experience working with teenagers with special needs. I wanted to make the kids feel welcomed and accepted because they shouldn't be viewed as 'different.' Rather they should be viewed as any other person."
Junior Giovanni Valencia commented, "One thing I learned about the kids is that they all have personalities. They all had stuff they were passionate about, and one kid named Mark is going to college to study graphic design."
Camp Moai helps give these teenagers and young adults the camp experience that they would never otherwise have, and it often becomes the highlight of their summer. Although the camp has only two sessions, the club has monthly meetings where the teens and volunteers meet to participate in activities at Holy Family Church in South Pasadena. If any Cubs are interested in getting involved and learning more about the program, then please come join Loyola's official club, Club Moai, to have some fun and meet some amazing people.