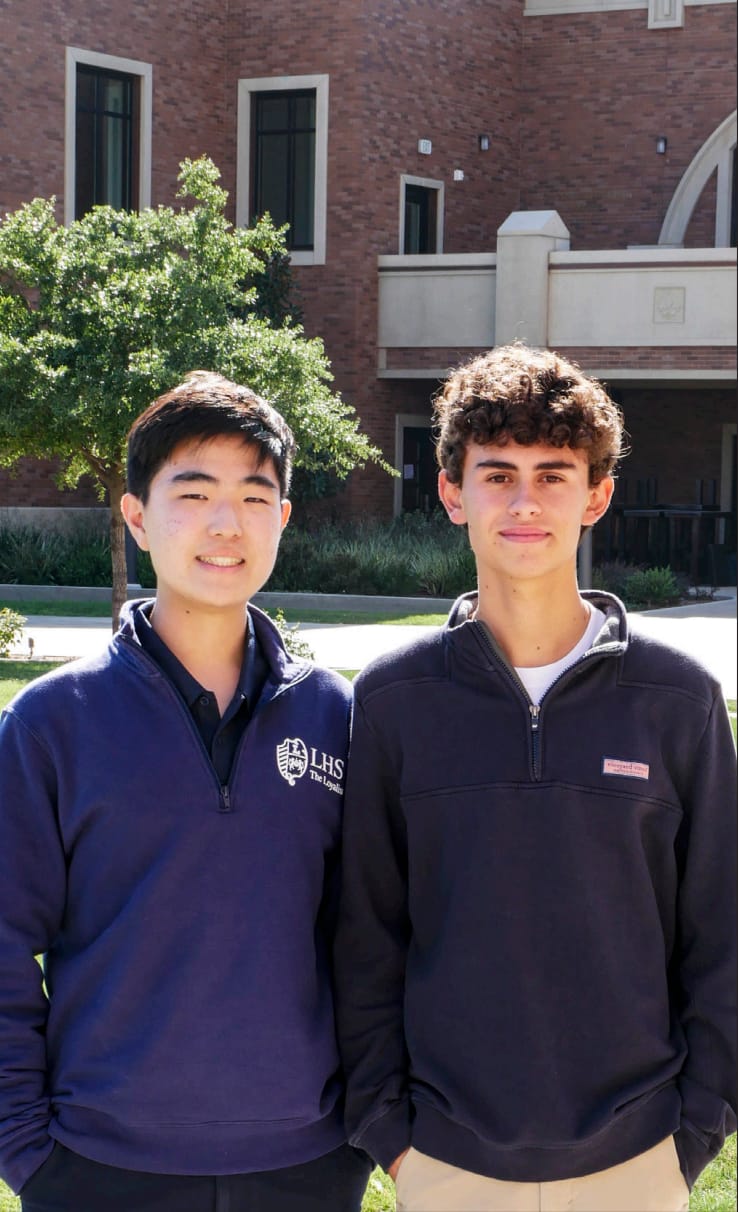 Welcome back, Cubs! We are absolutely thrilled to bring you the biggest stories from "New School Policies" to "Kicking Off Summer in Tijuana: Baja Build 2022!" The Loyalist is the largest co-curricular on campus and serves as more than just a news source. It is truly a celebration of our diverse and high-achieving community. This school year marks a return to many iconic Loyola activities that current students have not yet experienced in their time here, including service trips, an uninterrupted sports seasons, a fully in-person Senior Service Project, the HSPT-8 tutoring program. To mark the beginning of an adventure, we present to you, Issue One.
As freshmen, we were taught "Loyola is what you make of it" ­— quite literally. Through publication after publication, our small freshmen voices were heard by the entire Loyola community. From articles about creating a universal grading scale to highlighting the HSPT volunteer program, we changed school policy and shared school-wide initiatives. That is what the Loyalist is to us: a platform to engage students with the community, commend the school's achievements and inform readers about the ever-growing world. We are extremely optimistic about the future of the newspaper this year. The Loyalist is made possible by the dedicated contributions of students.
Our greatest hope for this year is that more students will find the same passion and vitality in journalism as we have. We are also extremely excited to announce a number of new developments that will push our newspaper into new dimensions. This year the Loyalist will enter the online platform through Spotify, on which students will listen to articles "on-the-go." In addition to our expansion to Spotify, we will also be joining YouTube, which will feature a number of in-depth interviews and discussions. There are some topics covered in The Loyalist that are deserving of far more elaboration than a word limit can capture. YouTube will be used as a space to dive deeper into the unique and distinguished facets of Loyola and the world.
Our journey from contributors to the Editors-In-Chief of The Loyalist has been the most exhilarating and rewarding experience of our high school careers. We are incredibly honored and excited to present you with an outstanding publication month after month, filled with interesting stories, opinions and events.